Work the Fun
Welcoming our newest creatives!
---
ADG Creative / October 1, 2020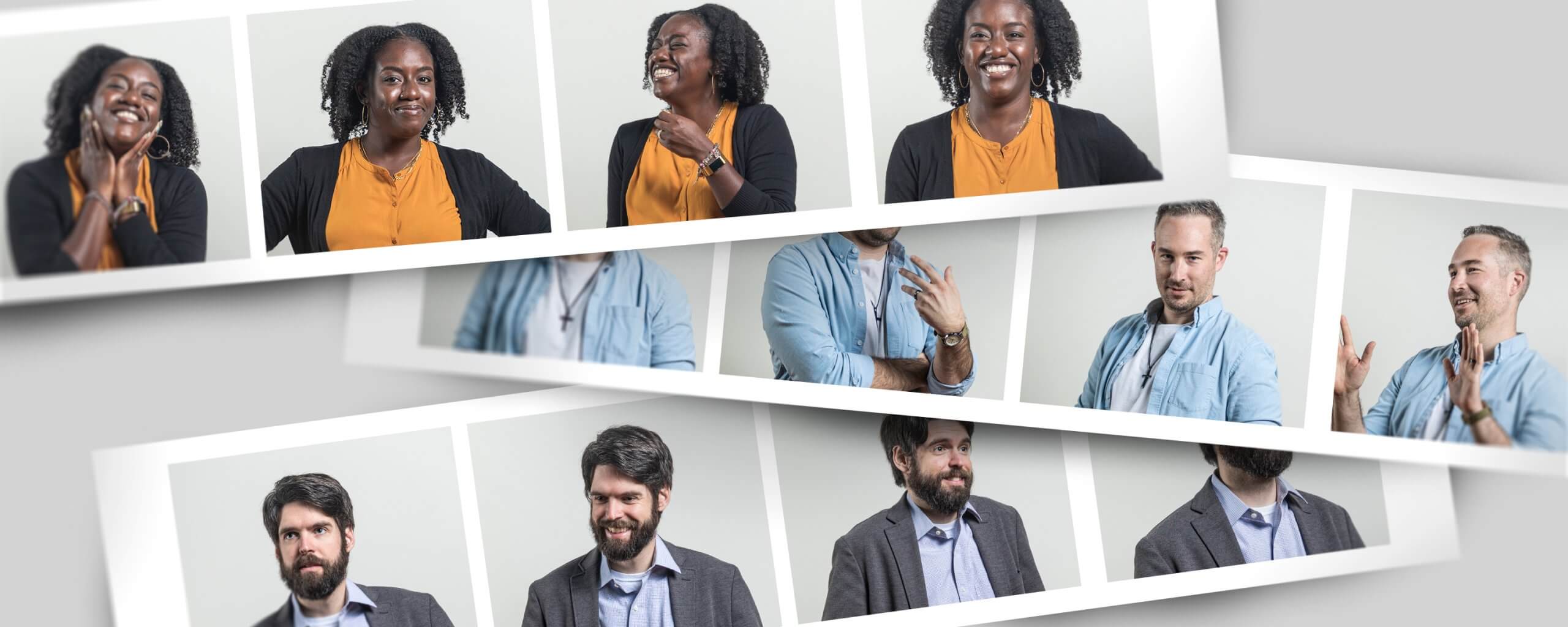 ADG is excited to announce the addition of some newly-hired Creatives to the agency.
---
At ADG, we've been quietly adding to our workforce and capabilities throughout Q2 and 3 of the calendar year 2020. These new hires — or as we like to call them, "Creatives " — bring both programmatic and additional artistic talent to the already broad and diverse capacities to our Columbia, MD agency.
Meet Sasskia, Chris, and Chad!
These folks have been with us for a little while, working their magic behind the scenes. We're excited to introduce them to you.

Sasskia Wells-Smith, Project Manager
With over a decade of experience in client and customer relations, she anticipates problems and recognizes opportunities. A very logical thinker, she brings strategic communication, excellent customer service, and attention to detail to ADG's projects.
---

Chris Smith, Finance Manager
Chris joins the intrepid "glass hallway" team that makes the heart beat (and keeps the lights on) at ADG. He has overseen pricing, analytics, and program management for several multimillion and multibillion-dollar technology and service companies.
---

Chad Smith, Senior UX/UI Designer
Chad adds a lot to the digital experience team at ADG. He starts on a dedicated client project, designing next-generation interfaces for a massive enterprise data application. He comes to us with an extensive UX design background in the Baltimore area. He has innovated end-user experiences and designed for some of the world's largest household brands.
---

We're also excited to announce the addition of more newly hired Creatives, who will be joining us over the upcoming few days.
Abbey Becker, Content Strategist
Abbey comes on board for a focused project for our large regional client to bring a user experience focus to content and copy. She has over a decade of experience working with companies like America's Test Kitchen, Booz Allen Hamilton, and Johns Hopkins Medicine. Abbey's broad experience will complement ADG's variegated crew of Creatives.
---
Rich Reiter, Executive Creative Director
Rich has spent decades bringing creative visions to life for major blue-chip brands at agencies around the country. He will now make his home at ADG — enriching creativity through the work and careers of the team. AS ECD, Rich will be a compelling ambassador for our agency that cultivates a creative culture both inside and out.
---
ADG is a leading creative agency working with government, commercial, and Intelligence Community clients facing complex and mission-critical communications challenges—from launching emerging technology to enabling quick-response decisions on national security information.
ADG's core capabilities in brand strategy, graphic design, digital user experiences, video, and content marketing help clients overcome challenges, change behaviors, and communicate their values to leave a positive impact.
ADG, part of the Military Intelligence & Operations Support (MIOS) Strategic Business Unit of the Chenega Corporation, an Alaska Native Corporation, is an award-winning agency and home to more than 40 creatives, strategists, and technologists. Learn more about ADG at http://www.adgcreative.net.