Work the Fun
Turning WTF into Work the Fun
---
Alex Kobus / May 6, 2019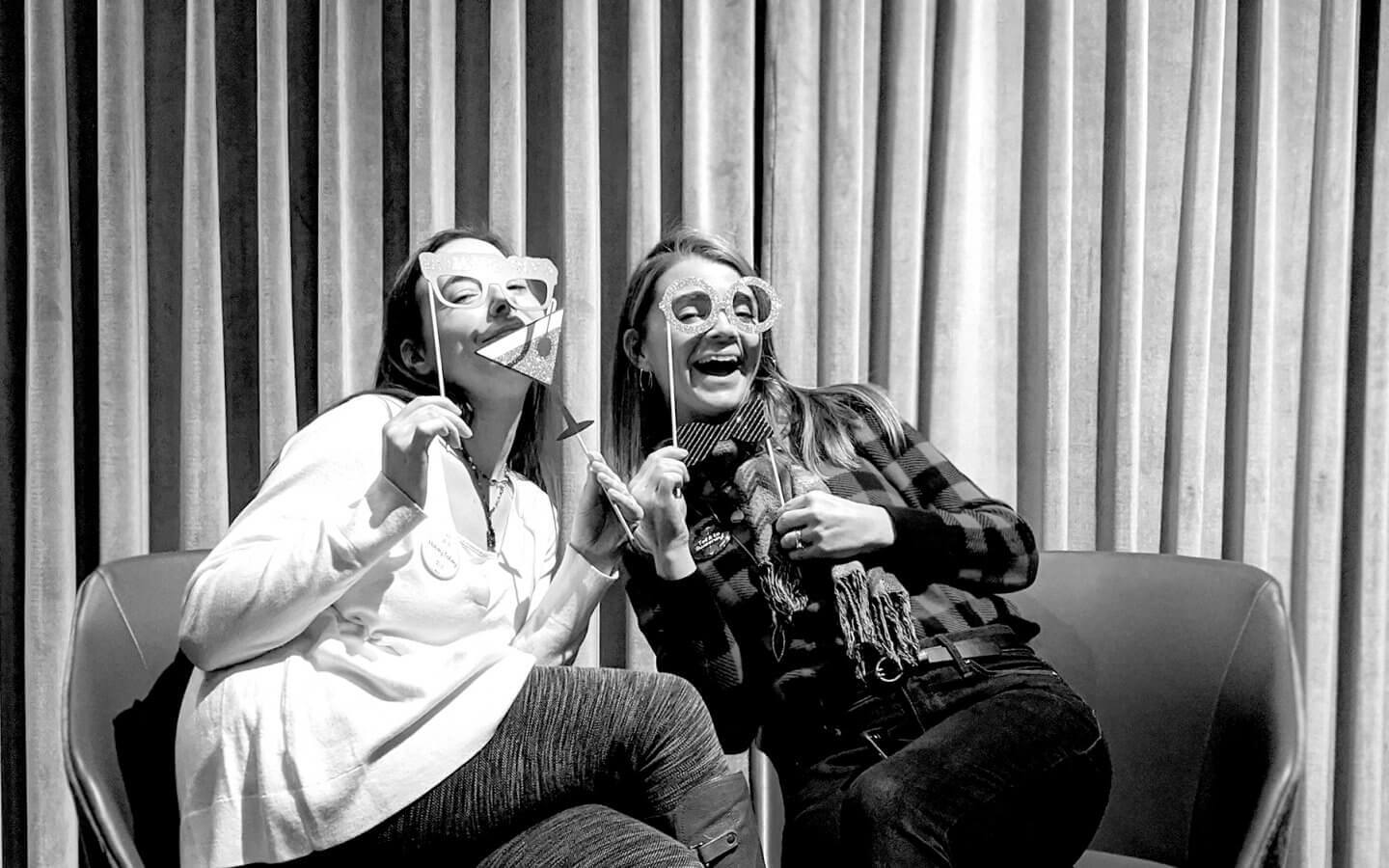 Work the fun, party planning committee – whatever you call it, here's how to boost your company culture and employee engagement through events.
---
Fun. It's not always the first word that comes to mind when you think about work. But that doesn't mean you can't introduce the good times to your office (when appropriate). Whether you channel your inner Michael Scott and call it the Party Planning Committee or you come up with a clever name – here at ADG, it's the WTF (aka Work the Fun) Committee – having a dedicated team to make sure you can play as hard as you work makes an enormous difference in an often stressful environment. Where do you start?
If you have no idea where to start, send a quick survey to your employees.
First, ask around to see who's interested and gather a group of coworkers who want to add a little life to your maybe dull office culture. Then, sit down and start brainstorming. What kinds of events should you host? Who will be involved and who will pay for it – that's a big one you'll want to establish early on. Ask your leadership team if there's a budget for some monthly "fun" activities. You can position it as a series of teambuilding and morale-boosting efforts. If that's not even in the realm of possibility (let's face it, a lot of companies are cutting back these days), be upfront with your team and the overall workforce. Make sure they know you're offering these events, but you may ask them to pitch in a few dollars here and there to make it all happen. Most people are more than happy to contribute knowing they'll reap the benefits of a company cook-out or a trip to an O's game (that's the Baltimore Orioles, in case you're outside the Maryland/DC area).
If you have no idea where to start, send a quick survey to your employees. Ask them what kinds of activities they'd like to see, when they'd be most likely to participate (are they willing to stay after work or get together on a weekend? Would they sacrifice their lunch hour?), and how often.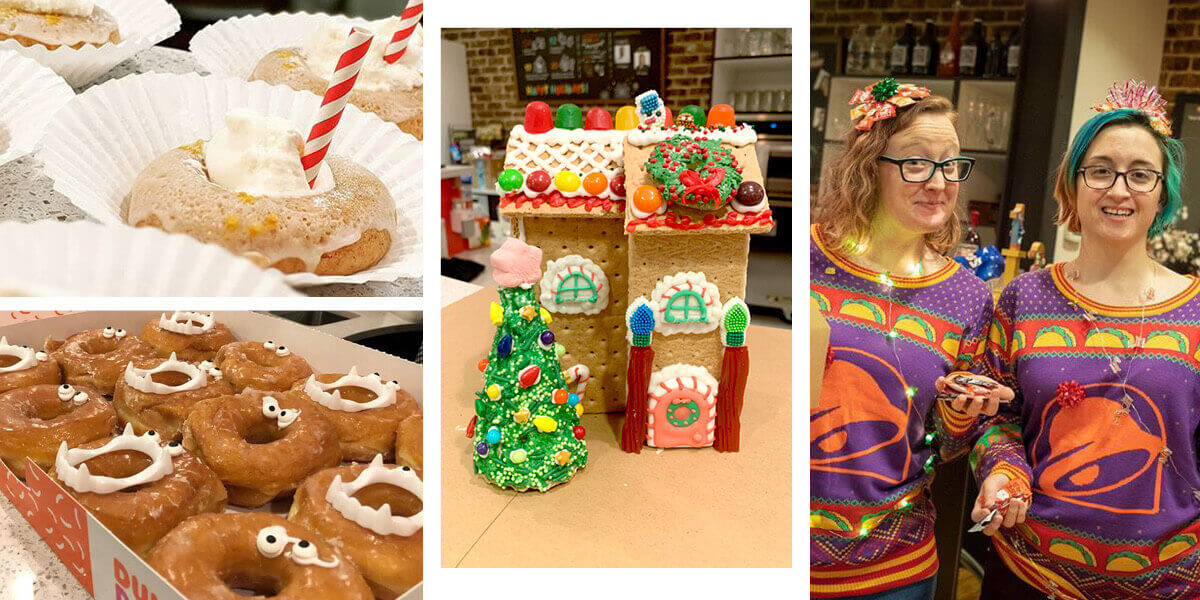 An easy way to start is by checking the National Day Calendar. While not all days are worth celebrating at work – for example, April 19 is National Clean Out Your Medicine Cabinet Day – some are a fun excuse for an activity. Our personal favorites here at ADG are any reason to have a tasty treat on a random Tuesday!
Here are just a few of the recent National Days we celebrate at ADG:
National Margarita Day (duh)
National Book Lovers Day
National Grilled Cheese Day
National Pancake Day
National Pretzel Day
National Peanut Butter & Jelly Sandwich Day (really!)
Add in a few cookouts when the weather is nice, plus your standard-issue celebrations like Halloween and the winter holidays (ADG's Tacky Holiday Sweater Contest is always a big hit), and you've got yourself the makings of a pretty darn fun work environment.
---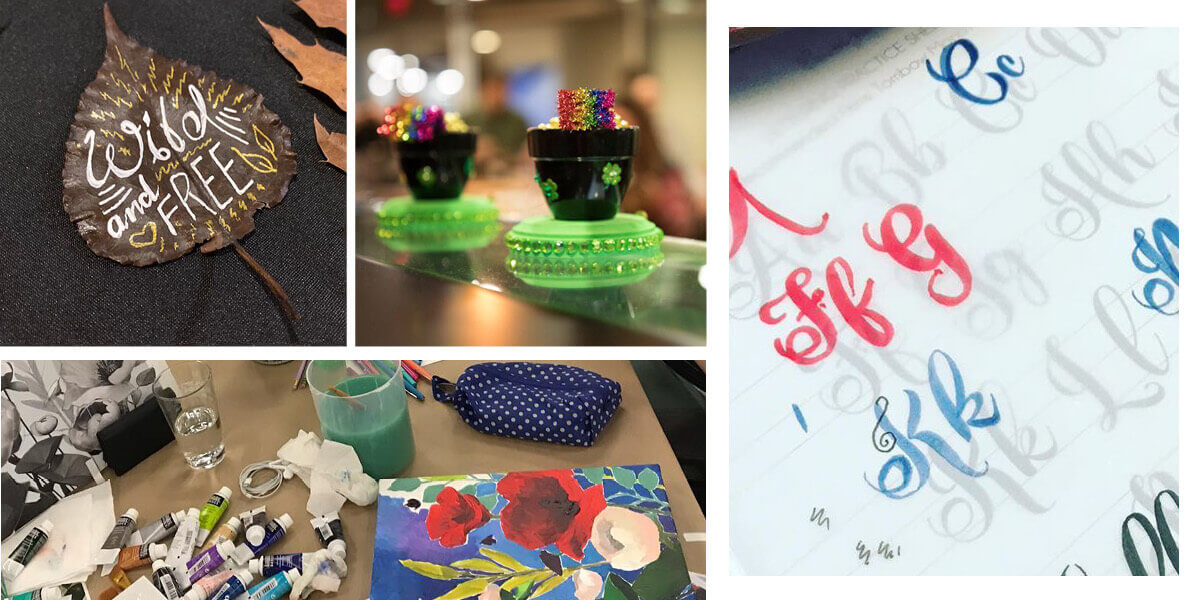 Leverage your craft (sometimes, literally)
Maybe you want some more substance to your work events. Start with what you know. At ADG, we have an amazing video team that loves to nerd out over classic and hilariously terrible movies alike (you should have heard their take on Star Wars Episode II), so they host regular Movie Nights with interactive commentary. We also have a team of designers who channel their creative energy with impromptu paint nights.
Take it a step further and find someone who's an expert on a certain topic – Agile methodology, for example – to put together a 30-minute talk to present over a brown bag lunch. Lunch and Learns are some of ADG's most successful and asked-about internal events. We have survey results to prove it.
---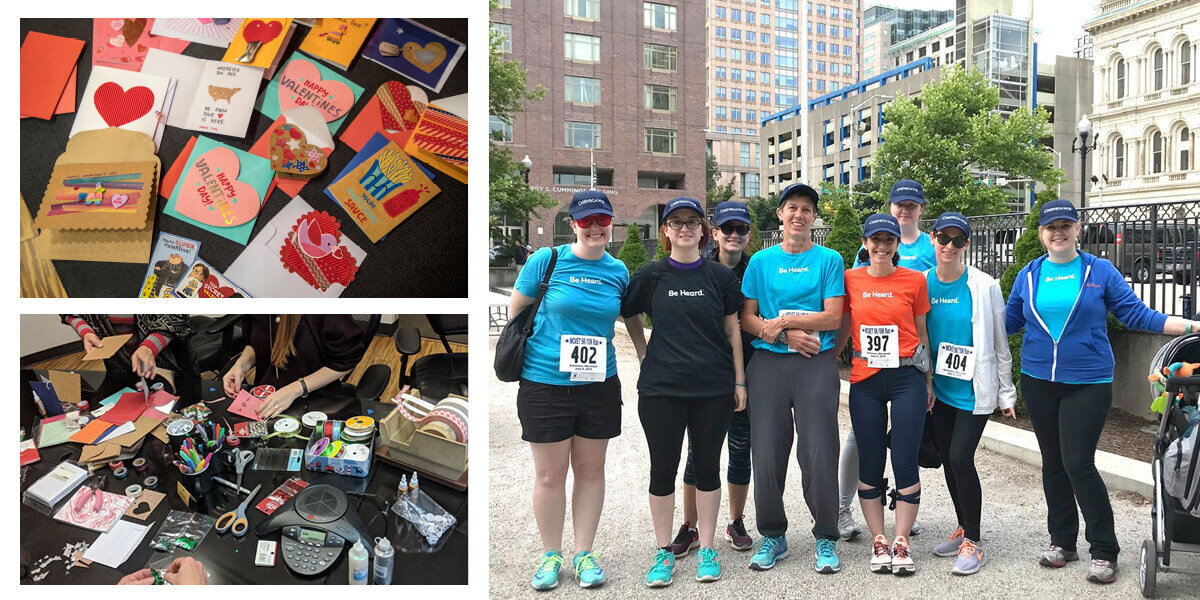 If all else fails (it won't), pick a cause that's close to the company's heart (or the heart of one or many of your employees) and do something to support it. Many of our Creatives are runners and participate in local 5K runs several times a year to support our clients and their causes. We also love to support our troops and show it by sending them holiday cards, Valentine's Day treats, Easter eggs filled with candy, or even just silly memes to make them smile.
---
No matter what you do to Work the Fun in your office, the simple effort of getting the team together to do something outside of the usual grind – whether it relates to your day to day or not – will boost morale and productivity, and maybe even attract new talent. Just don't forget to have fun with it!