Graphic Design
Free Social Stickers for Positive Thinking Day
---
ADG Creative / September 13, 2023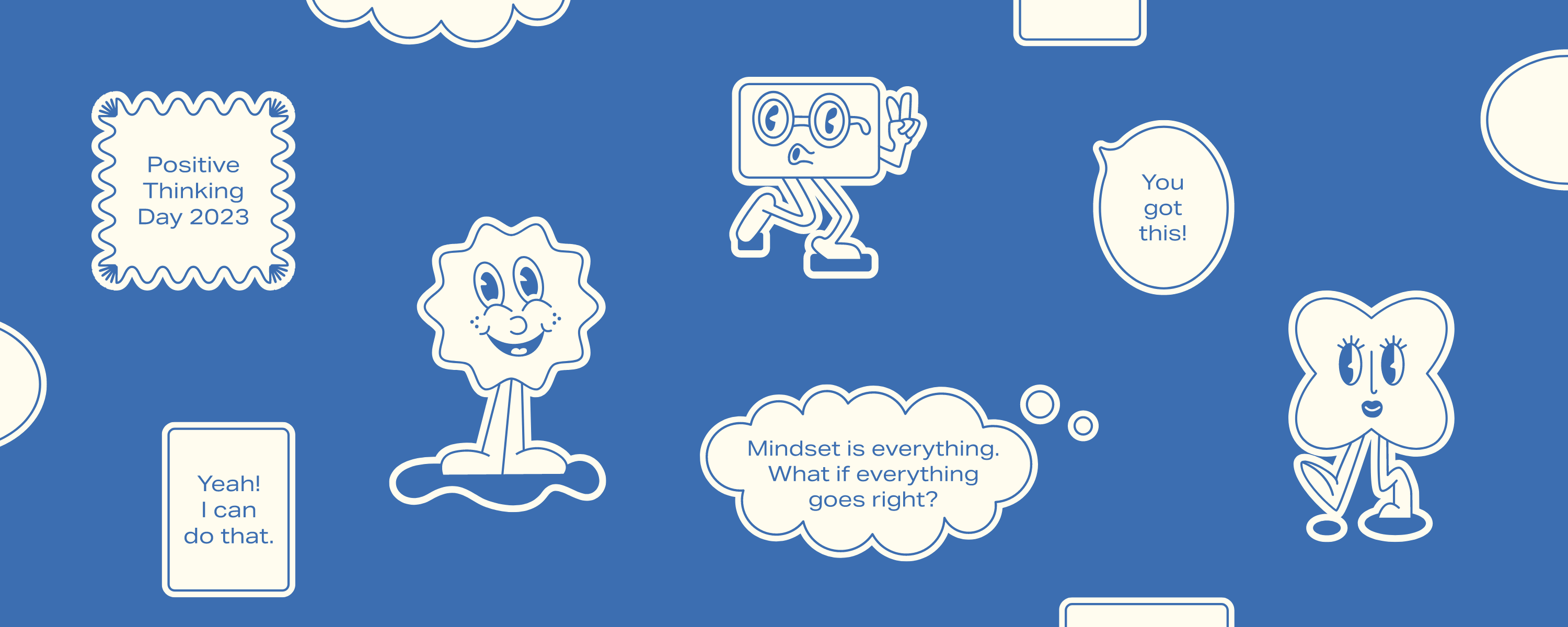 Mindset is everything. Download free social stickers to jumpstart your positivity!
---
Here at ADG we consider ourselves to be an optimistic bunch. Promoting positivity is a major component in our "Yeah. We can do that" attitude, not to mention a key ingredient in our creative sauce.
We are positively excited to celebrate Positive Thinking Day with you by sharing a set of free digital stickers to add some extra cheer to today's social feeds. Download the free social stickers designed by our team to your phone, and adorn your Instagram stories for an extra boost of positivity to share.
How to add your new stickers to an Instagram story:
Download your favorite stickers from the set to your phone library.

Create a new IG story by selecting the photo or video you would like to decorate with a little extra positivity.

Add your stickers by clicking the sticker icon in the design icon menu. Scroll down to your library icon and select. Add the downloaded stickers to your story design and spread the positivity!
We'd love to see your positive creations! Tag us @adgcreative so we can continue to pass it on.