Work the Fun
ADG has gone to the dogs!
---
Tara Love / June 26, 2020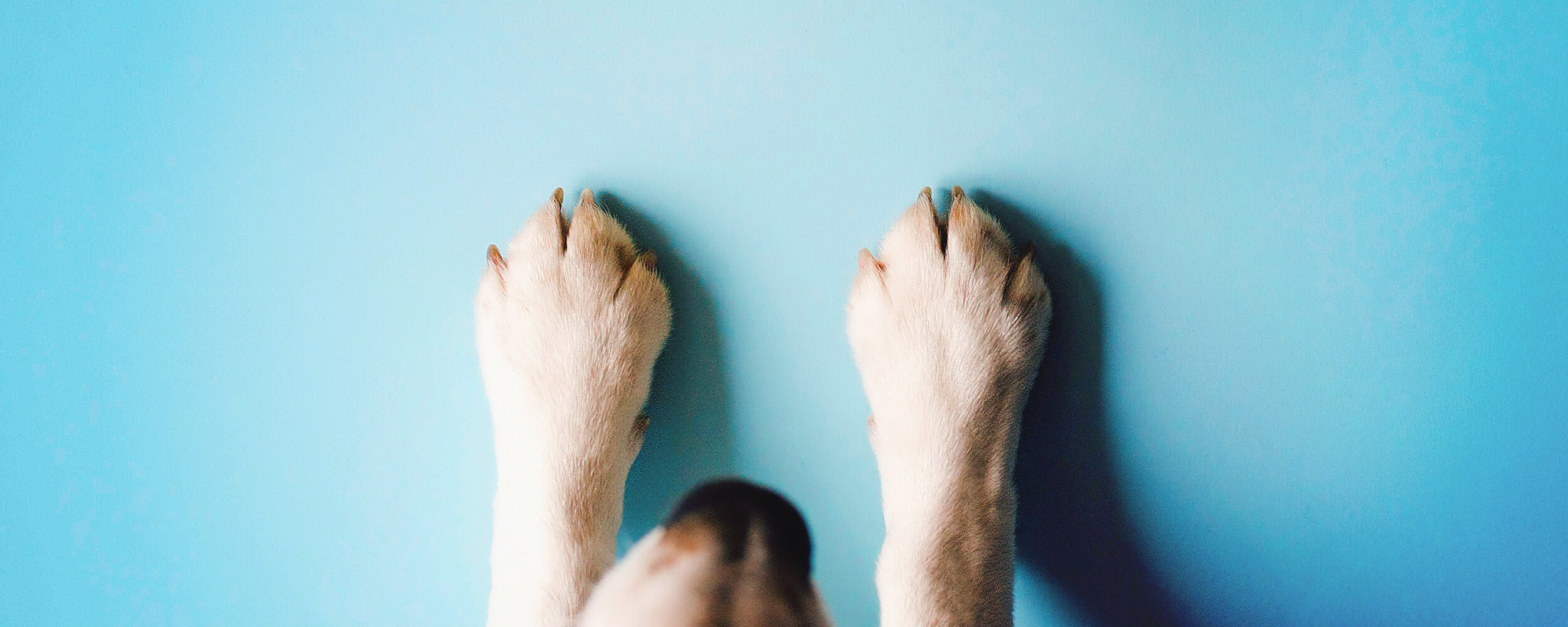 Whether in the office or working from home, dogs can be a real benefit to your employees. That's why we're celebrating Bring Your Dog to Work Day!
---
What has four paws, a wet nose, and can boost productivity with the wag of their tail?
If you guessed our canine companions, you guessed right – its dogs! And dogs in the office can be a real benefit to your company.
While not a completely novel idea, dog-friendly offices have been trending upward in recent years as a result of the positive effects our four-legged friends can bring to the workplace.
Let's start with the basic benefits
Dogs relieve stress with every head pat and puppy-eyed look thrown our way. They have a natural way of providing comfort in stressful situations and making the experience of being in the office feel more comfortable and relaxing, according to Inc.
The more relaxed an employee is, the more focused and creative their minds can be throughout the day.
Dogs also provide reminders to get up and move throughout the workday to stretch your legs, and afternoon walks can be just the energy boost one needs for a new perspective on a project.

Working with dogs brings social and morale-boosting benefits, too.
Chances are, if you're a person who likes dogs, you'll never pass up the opportunity to pet a friendly dog and shower them with attention. Employees who bring dogs to the office create those opportunities for positive interactions with other employees who come over to say hello.
Those quick interactions have the possibility of promoting more collaboration within the office, as two people who may not have otherwise stopped to talk are now bonding, all thanks to Fido's presence.
Not only does this promote more positive relationships between employees, but dog-friendly policies are also a way to boost a company's image and attract top talent (Inc. again). And they don't just mean rolling over and fetching sticks. Speaking of top talent, if you're looking for a dog-friendly office, we're hiring!
And even more canine co-workers.

ADG hosted our first Bring Your Dog to Work Day last June in 2019, and we saw these benefits first-hand. While our office may look a little different this year, bring your dog to work day doesn't have to be defined by the office walls! ADG's creatives are celebrating this year both in the office and while working from home.
Here's what a few of our creatives say about how their dogs are boosting their workday:
Chuck: "Working from home I've found I don't get up from my chair and stretch as often as I should, like I did in the office to go visit someone for a discussion. You are right, my dog reminds me to stand up and walk outside, and I end up having a chat, even if it's one way."
Brian: "I brought Chloe into my life a couple of months ago and she has been the biggest contribution to the success of my daily work. The stress goes away when I look over at her sleeping on the bean bag in my office. She's such a caring and lovable dog, I don't know how I've gone this long without her!"
Tara: "Hiro provides such a calming presence that it's hard to get tense around him – he makes me laugh more at the little things and just seeing his curiosity at everyday moments makes me look at things with a fresh set of eyes."
Mary: "Having some floppy ears and furry feet flying behind my head during video calls reminds me to not take things so seriously, while also entertaining those I'm virtually connecting with! Not to overshadow the mid-afternoon belly rubs for an occasional mental break and dose of fresh perspective."
Jamie: "My puppies remind me every day of how loved I am! It makes whatever is going on at work less stressful."
Alex: "Even when I'm overwhelmed or frustrated with trying to balance working from home and being the main caretaker of our 10-month-old and I see Bota's smile when I walk into a room (she is a very smiley dog!), I'm reminded to stop taking everything so seriously and that we're all just doing the best we can!"
So, give your favorite pooch a scratch behind the ears or a rub on their belly and thank them for being such a good co-worker!